Bob Hicks has been with Kallibr Training (RTO32365) for over two years. He loves sharing his knowledge with students, and more recently, coordinating our team of trainers and assessors.
A rigger/crane driver by profession, Bob has spent decades in the industry both on the ground, high up in cranes, and as a trainer/assessor at previous companies.
When the stars aligned to give Bob an opportunity to enter the training sector full time, he decided it was a great chance to move away from the demanding physical aspects of rigging but still stay connected to the industry and work that he enjoys.
From driving cranes to driving a desk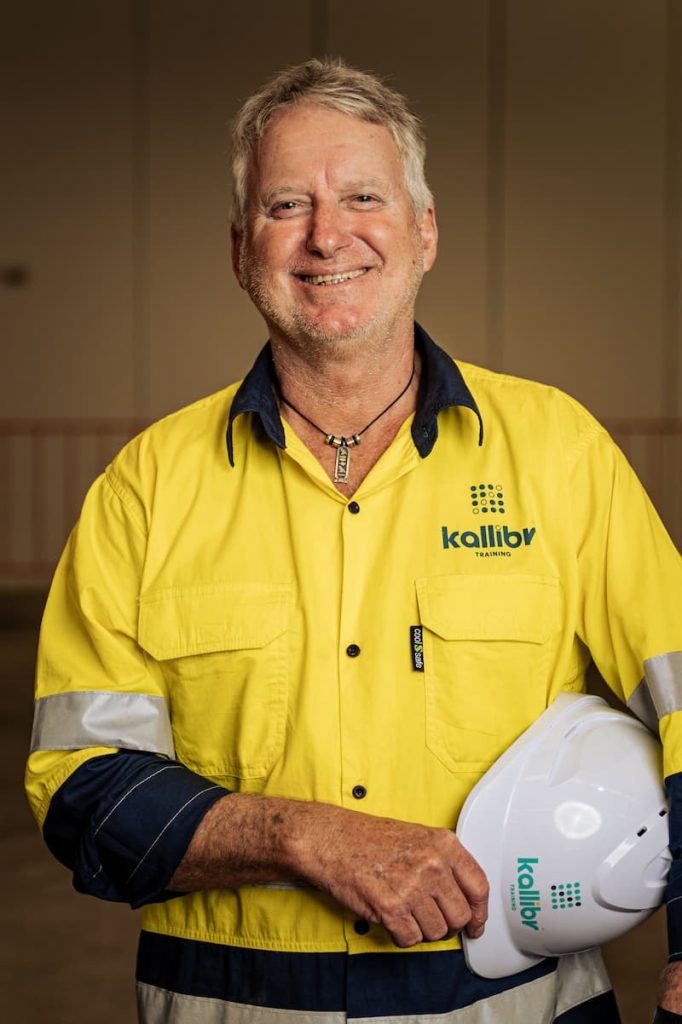 "Back in 2013, I realised that I could put my 15+ work tickets to good use and decided to apply to be a Workcover Accredited Assessor," says Bob.
"I'd been operating cranes for over 13 years by that stage, and could see an opportunity for career progression into something different where I could continue to learn and grow.
Fortuitously, the crane company I was with at the time branched out in a different direction, starting up their own RTO, incorporating training and assessing High Risk Work Licences, so after I completed my first Workcover Accredited Certificate, I moved between crane operating and training/assessing. It really gave me a taste for teaching and training, not to mention the fact it was a lot easier on the body than being on the tools!"
However, after 12 months the Newcastle-based company folded, leaving Bob at a crossroads: he could go back to dogging, rigging, and operating cranes with little room for any future growth, or he could take the plunge into being a full-time trainer/ assessor.
"I made the move into being a trainer/assessor, and it was certainly a steep learning curve – I'd never had to work much with computers or deal with the challenges of life in an office, so it took me a little while to get used to my new 'indoor trade'. Now I just love it, and every day I'm learning something new. The team we have here at Kallibr Training is just first class. Everyone works together for the benefit of the company and our clients."
A team effort
Bob's responsibilities have shifted since joining the team and he now splits his time between training and assessing students, and coordinating our team of trainers.
"Both our full time and contract trainers and assessors are incredibly diverse in their knowledge and skills," notes Bob.
"Our trainers have come to us from within the construction, civil, mining and logistics industries, or other training organisations where they have sometimes endured lacking facilities; second-rate plant and equipment; hot, cramped tin-shed classrooms; or muddy boggy crane pads and the like.
The Kallibr Group has established a work environment free of risk to health and safety for their staff and students, both here in Sydney, Melbourne and up in Brisbane, there's a real appreciation and pride in the 'calibre' (excuse the pun) of training that we can deliver here."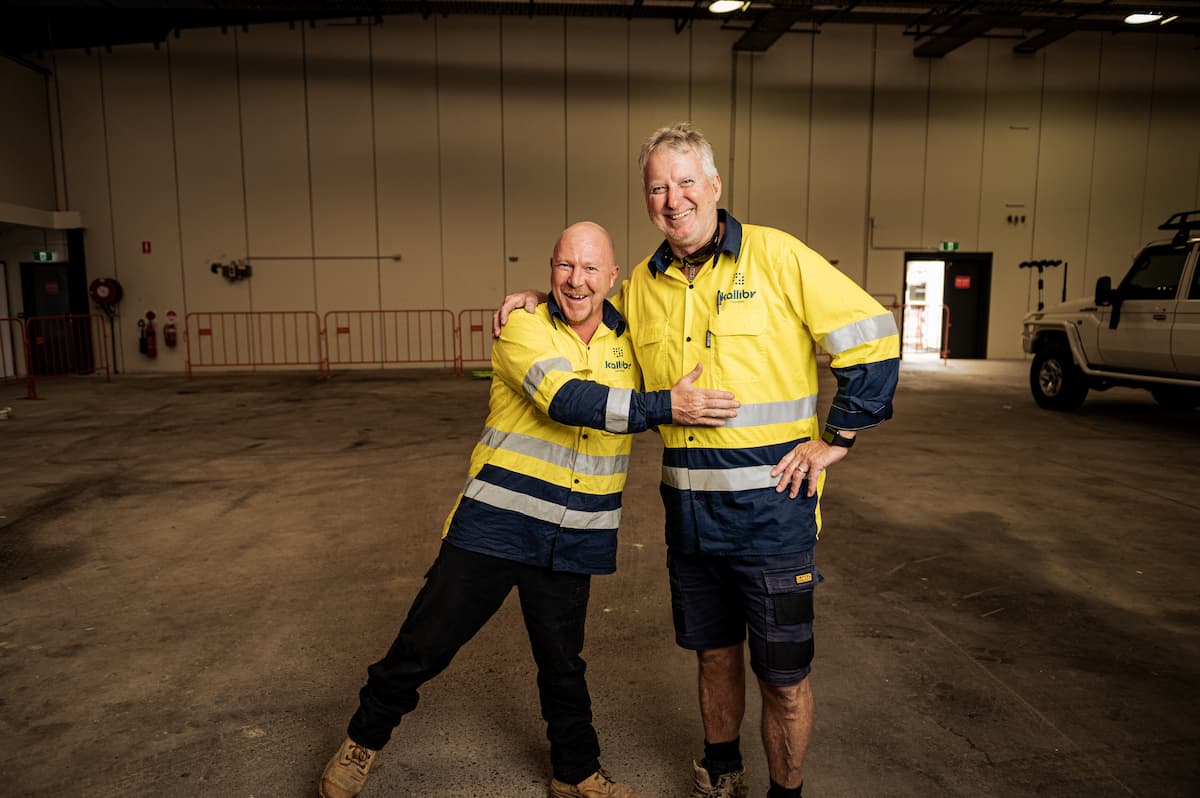 Continuous improvement
When asked if there was something that people don't often understand about his role, Bob was quick to point out that trainers need to undergo just as much refresher training as anyone else working in high-risk industries.
"They call it PD – personal development, or industry engagement – so every two years we need to ensure our own skills as a trainer and our industry knowledge is up to date. With all the tickets I hold, 16 at last count, that's a lot of commitment from my employer and myself to ensure I keep my skills and knowledge current. It's incredibly important though and I always come away from our PD days with a fresh understanding of what conditions are like 'on the ground'," adds Bob.
Bob notes that the benefits of continually refining his skills as a trainer are twofold: he's able to improve as a trainer and can also feed industry trends and shifts in the status quo back to the Kallibr Training leadership team, ensuring the business remains at the forefront of the sector.
"It can be all too easy to get stuck in your ways or to lose touch with new developments in the industry, so it's critical to get out of the building, back on site, and see what the environment is really like for today's students. This allows us as trainers to bring suggestions back to management too – if we can see that a particular technology or innovation is becoming widespread on sites, we'll review our equipment and see if it's up to par. For example, technology on cranes is ever-changing, there's now forklifts with sensors that govern the engine and slow the plant down if a person walks too close to the operating machine, and there could be new worksite procedures that are coming into play. Often these things filter into the wholesale and FMCG industries before they are taken up by the construction sector, but it's always interesting to see what those cutting-edge innovations are."
"Ultimately, getting out into the field allows us to stay abreast of developments so we can deliver better, more relevant training to our clients for them to take back into their respective work environment."
Here at Kallibr Training, we are always looking to expand our pool of trainers. If you enjoy sharing your skills and knowledge and think you have what it takes to be a Kallibr Trainer, please get in touch.