About this Course
Course Description:
This qualification reflects the role of individuals working the area of rigging and dogging in the building and construction industry.
Occupational titles can include rigger and dogger.
The qualification includes units of competency that cover common skills and knowledge for the building and construction industry, as well as those that are more specific to the occupations of a dogger and rigger. Due to the high-risk nature of the job role, the qualification provides a strong focus on safety.
This is a licensed occupation. Users should check requirements with their relevant licensing authority.
Completion of the general construction induction training program, specified in the Safe Work Australia model Code of Practice: Construction Work, is required by anyone carrying out construction work. Achievement of CPCCWHS1001 Prepare to work safely in the construction industry meets this requirement.
Federal Funding – $28,000 Wage Subsidy
Businesses may be eligible for the Boosting Apprenticeship Commencements Scheme (BAC) subsidy which covers 50 percent of wages paid to a new or recommencing apprentice or trainee for a 12-month period from the date of commencement, to a maximum of $7,000 per quarter ($28,000 in total)
Apprentices must be signed up into an approved apprenticeship no later than 31st March 2022.
For more information head to:  https://www.dese.gov.au/boosting-apprenticeship-commencements 
This funding is available for new and existing trainees (Eligibility criteria applies)
Funding – Skills Assure (QLD)
If the student meets eligibility to enrol into the apprenticeship the course is funded through the QLD Government Skills Assure Higher
Level Skills program with a mandatory student contribution fee of $1.60 per nominal hour of the training plan.
This Apprenticeship funding is available for QLD apprentices only.
Location:
This qualification is available in Queensland and NSW.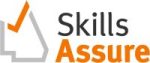 Course Outcomes
Upon successful completion, students will attain a Nationally Recognised Qualification in CPC30720 Certificate III in Rigging which is a total of 19 units of competencies (12 Core units & 7 Electives)
Core Units
CPCCCM2012 Work safely at heights
CPCCCM3003 Work safely around electrical sources, services and assets
CPCCLDG3001 Licence to perform dogging
CPCCLRG3001 Licence to perform rigging basic level
CPCCLRG3002 Licence to perform rigging intermediate level
CPCCOM1012 Work effectively and sustainably in the construction industry
CPCCOM1013 Plan and organise work
CPCCOM1014 Conduct workplace communication
CPCCOM1015 Carry out measurements and calculations
CPCCOM2001 Read and interpret plans and specifications
CPCCWHS2001 Apply WHS requirements, policies and procedures in the construction industry
TLILIC0005 Licence to operate a boom-type elevating work platform (boom length 11 metres or more)
Elective Units
RIIHAN209E Perform basic rigging
TLILIC0003 Licence to operate a forklift truck
RIIHAN301E Operate elevating work platform
RIIWHS202E Enter and work in confined spaces
UETDREL006 Work safely in the vicinity of live electrical apparatus as a non-electrical worker
RIIHAN208E Perform dogging
CPCCDO2011 Handle and position dogging tools and equipment
Course Availability & Pricing
This course is scheduled by appointment, please send though your enquiry to our customer care here.
Further Information
Recognition of Prior Learning
Each student would be offered the opportunity to undertake a formal Recognition of Prior Learning assessment to determine the extent of any prior learning and on-the-job skills and knowledge, to potentially reduce the amount of training required. Where participants are able to provide sufficient evidence of holding the required skills and knowledge in a unit of competency they may not be required to undertake any training in that unit.