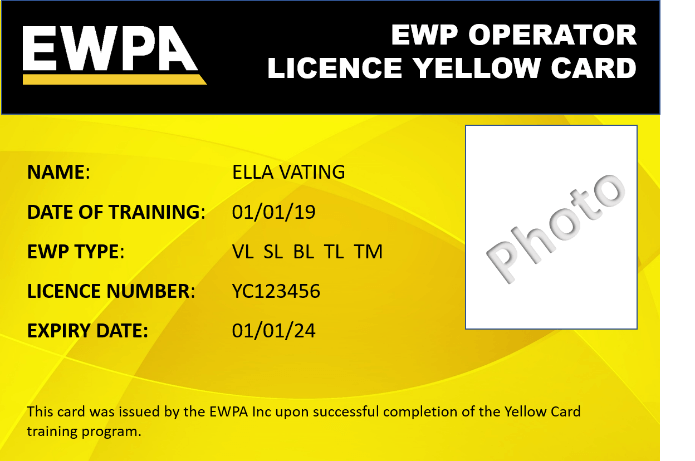 The Yellow card can now be done in conjunction with the unit of competence RIIHAN301D – Operate Elevated Work Platform.
The course will still be a one day course and participants will receive a Statement of Attainment issued by Kallibr Training (RTO 32365). Students will also receive the Elevating Work Platform Association – Operator Licence Yellow Card on successful completion of the course.
The Yellow-card can be done on five different machine types; Scissor lift, Vertical lift (or man lift) Boom lift under 11m, Trailer lift and Truck Mounted boom lift.
Workplace Training Centre issues the yellow card for the machines Scissor lift, Vertical lift and Boom lift (under 11m).
We can also train on the trailer lift and truck-mounted boom lifts but require the customer to supply the machines. Training can be done onsite or it can also be done on our site.
To find out more click here: Yellow card or Operate Elevating Work Platform or call our team on 1300 668 141.