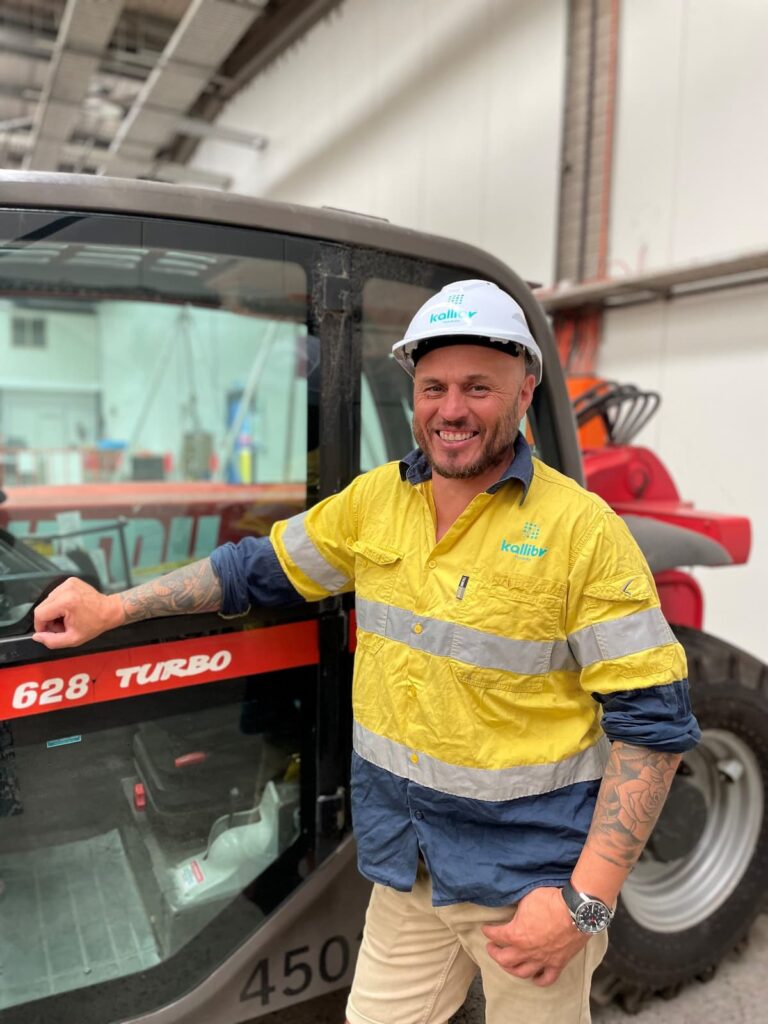 A boilermaker by trade, David has taken on many different roles throughout his career in the mining, civil construction, manufacturing and infrastructure sectors. As someone who loves to share his extensive hands-on skills with others, David is a valued member of the Kallibr Training team.
What first attracted you to a career as a trainer?
Many times in my career I've been on the other side of the fence as a student, and with a lot of the training I've completed in my past, I've never quite felt fulfilled by it. I thought I could give students a better experience which led me to becoming a trainer. I've worked with Kallibr Training for 14 months now.
What did you do before you became a trainer?
I started a boilermaker apprenticeship in 1989 and was specialising in structural steel, so I started building my skills portfolio with a Certificate III in Rigging and Scaffolding, plus many crane tickets in the early 90s.
I've been stationed on sites in every state in Australia as well as PNG, working on major infrastructure projects in civil, mining and manufacturing. I also spent 12 years working in the underground coal fields of NSW and QLD.
After being made redundant in mining, I turned to construction, driving tower cranes and self-erector cranes. I've also spent time as a lifting gear inspector.
What's the best part of your job?
Knowing students are walking away with the skills and knowledge to really enhance their careers – that would have to be my favourite part of being a trainer.
What does a typical day look like?
Along with some sort of fitness, cooking and reading, I'm typically conducting high-risk training and assessment in a range of different units, often on site at Kallibr and occasionally off site at our client's premises.
Why do you think the Kallibr team of assessors stands out amongst other providers?
We've got a great team here – we all bounce off each other to make sure we are delivering the best for our students.
What do you get up to when you're not at work?
If I'm not enjoying sports or hanging out with my kids, I love a spot of fishing!
What's something you wish everyone understood about safety and construction training?
Construction training – especially high risk training – is not something you can read about in a book and then know how to teach. Hands-on experience is the key to being able to deliver a great training experience to our students, which in turn helps them become safer, more competent workers.
Here at Kallibr Training, we are always looking to expand our pool of trainers. If you enjoy sharing your skills and knowledge and think you have what it takes to be a Kallibr Trainer, please get in touch.