Great Keppel
Introduction
Great Keppel Island is an island paradise where the 'squeaky-clean' white sand flows between your toes and the ocean sparkles before your eyes. Great Keppel is situated just north of the Tropic of Capricorn and on Australia's heritage listed Southern Great Barrier Reef. You can't fail to be impressed by the scenery or the relaxed atmosphere on the island, come and take a look.
GKIH approached Kallibr Training (RTO 32365) as we needed a provider that could undertake a broad spectrum of training, be flexible to attend our Island location and meet our scheduling requirements.
Our Solution
Kallibr Training worked with Peter to provide an onsite solution for back-to-back training for White Card, Telehandler, Front End Loader, Excavator and Chainsaw Training.
Planning the training into the Islands schedule enabled all staff that required training to be onsite and trained during the one visit. The hospitality provided to our Trainer by Peter, Kelly and staff on the Island was excellent.
Not all training locations have such an amazing setting,  I don't think Paul wanted to leave.
Where are they now
We now have a fully trained and compliant staff able to undertake the activities necessary to make the Island a more beautiful place for our guests to stay.The training provided not only the skills and knowledge but the confidence to undertake the tasks and work safely in a sometimes challenging and sandy environment.Paul was a wealth of knowledge and helped us out across other areas during his stay.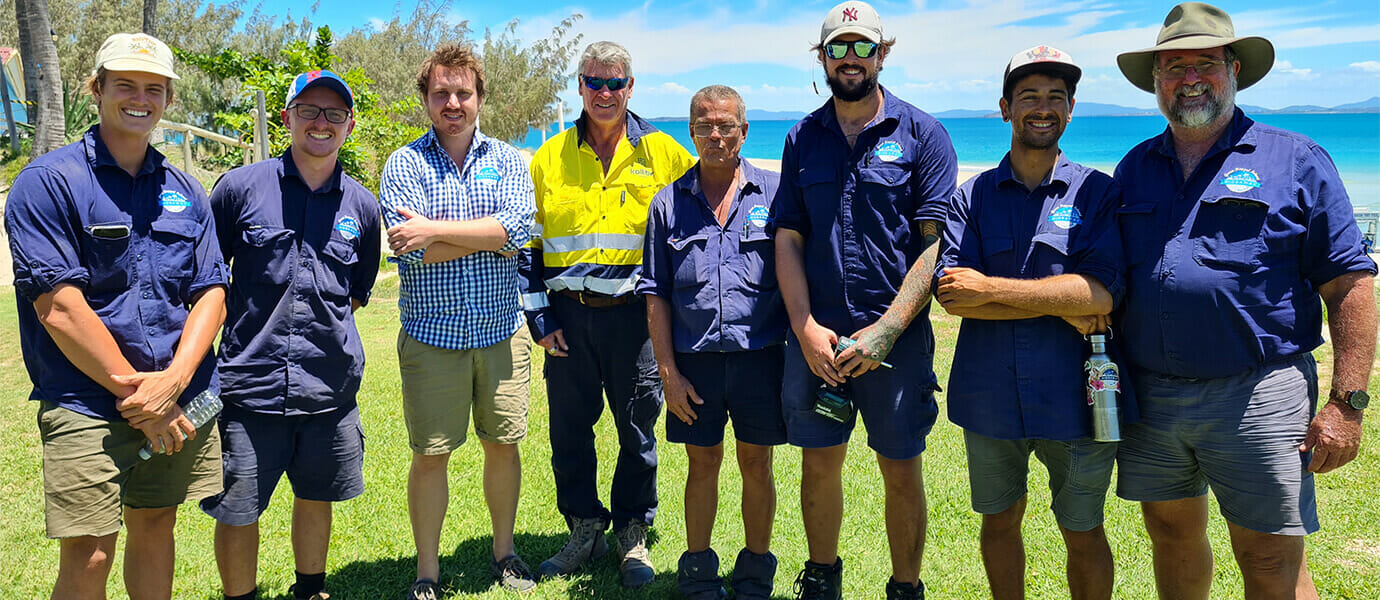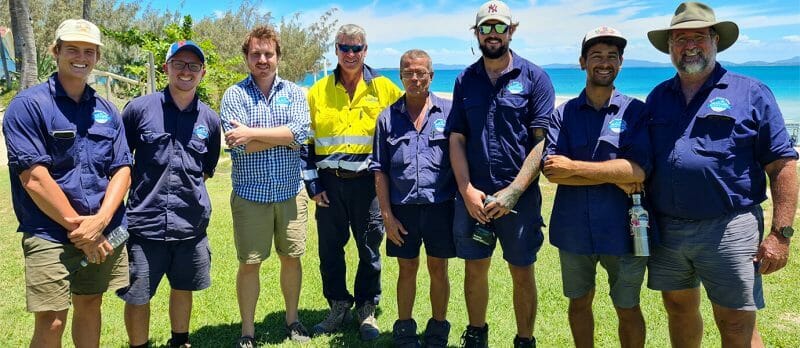 "The training we received was first rate. In fact, I would say the course exceeded expectations significantly. While course materials and administrative assistance were thorough and comprehensive, the operating experience and WHS background of Paul, our trainer, added an extra dimension to our skill acquisition. The practical knowledge he added to the technical learning experience, increased not only our operating proficiency, but our better understanding of Work Health and Safety issues and solutions, and their importance and necessity in the workplace."