Constructionarium
Introduction
Constructionarium Australia is an organisation focused on supporting the next generation of infrastructure, engineering and construction professionals to gain skills and build networks by working on real projects.
With teams operating in Queensland and Victoria, Constructionarium aims to bring theory to life by building a replica of an iconic structure, for example, Brisbane's Story Bridge.
In this instance, a bespoke Victorian structure that commemorates the achievements of bridge design and construction across the state was constructed by a team of students.
Designed by Arcadis, fabricated by Best Fab and with material support from Holcim, Jaybro, Coates, InfraBuild, and Glenn Hester Photography, the structure weighed in at 12.5 tonnes. Measuring 25m long x 4m wide, it posed several challenges for the students which they had to overcome to deliver to schedule and on budget.
How Kallibr Training helped
The Victorian Big Build Program launched in June 2022 at Kallibr Training (RTO 32365) in Maidstone.
20 early-career students completed the eight-day training and development program that saw participants undertake this project and address its challenges.
As a key partner of this program, Kallibr Training provided the location and equipment to facilitate the program, giving the student cohorts full access to our cranes as well as the 'home base' of our Melbourne training centre.
The Constructionarium program included theory components such as lean methodologies, BIM and digital engineering, design principles and project controls. Each project also includes a real build of structure and includes a tender, construction phase, safety management and more.
The results
As a result of participation in Constructionarium's programs, each member of the cohort is exposed to the key project, management, technical and interpersonal skills – skills that are important indicators of success for emerging engineering and infrastructure leaders.
The benefits of being part of a hands-on, real construction project that incorporates the full project lifecycle ensure that students enter into careers with a strong understanding of the team effort required to bring a project to completion.
Under formal execution by key contractor BMD and using a design prepared in by a licenced engineering firm, the early-stage professionals got to experience first-hand how to see a project through from start to finish.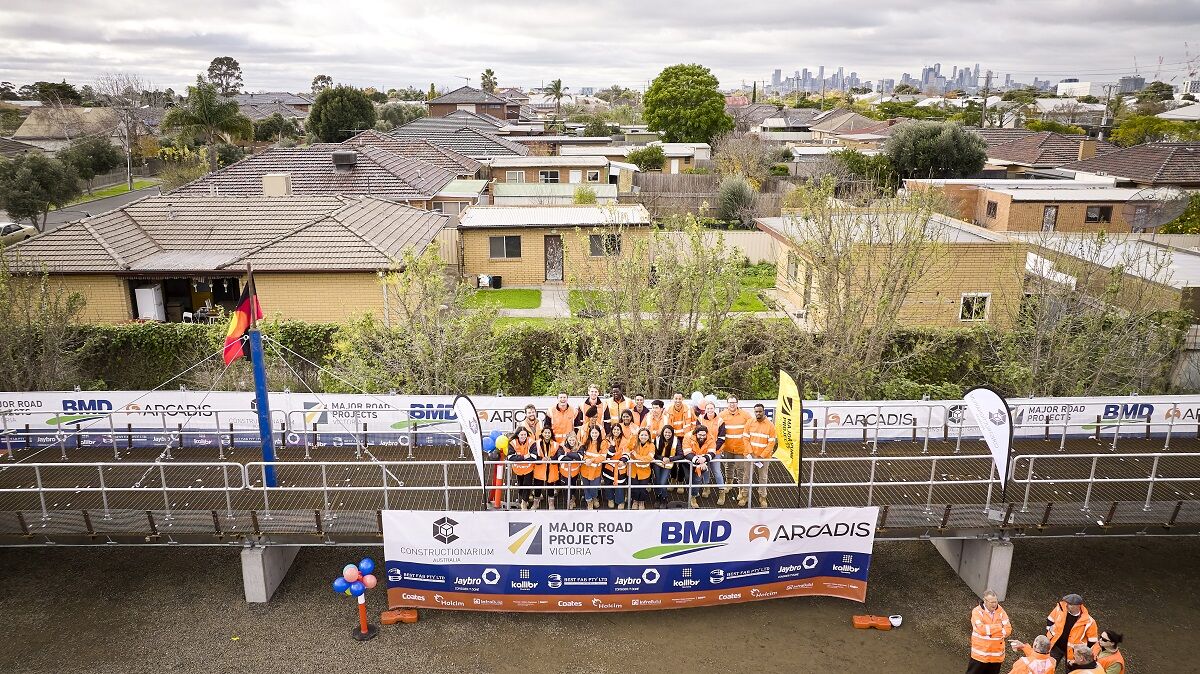 In a social media statement, Constructionarium Australia Executive Director, Harry Hartman, welcomed the program's expansion into Victoria and thanked Kallibr Training and the other sponsors for their support.
"For the past five years, we have been extremely successful in supporting the next generation of industry talent in Queensland, and we are thrilled to be expanding operations into Victoria. Our program relies upon the industry's leadership and support, and we are delighted that MRPV, BMD, Arcadis and Kallibr Training have worked with us to develop and deliver a fantastic program for Victoria."