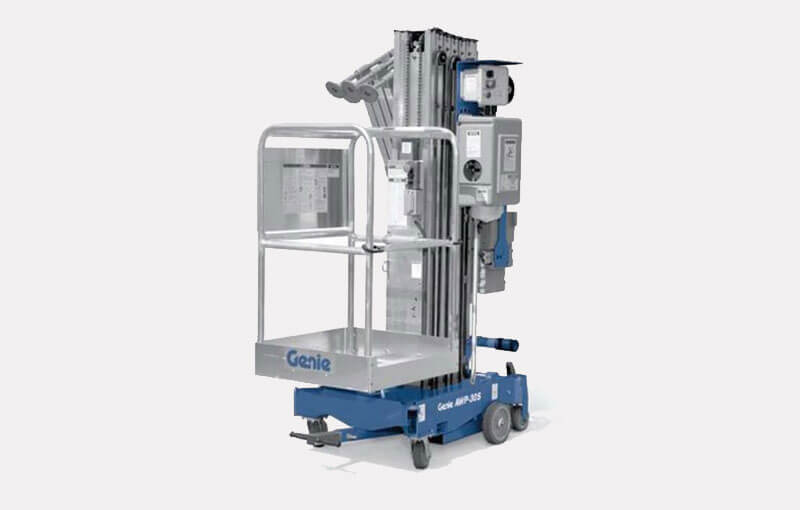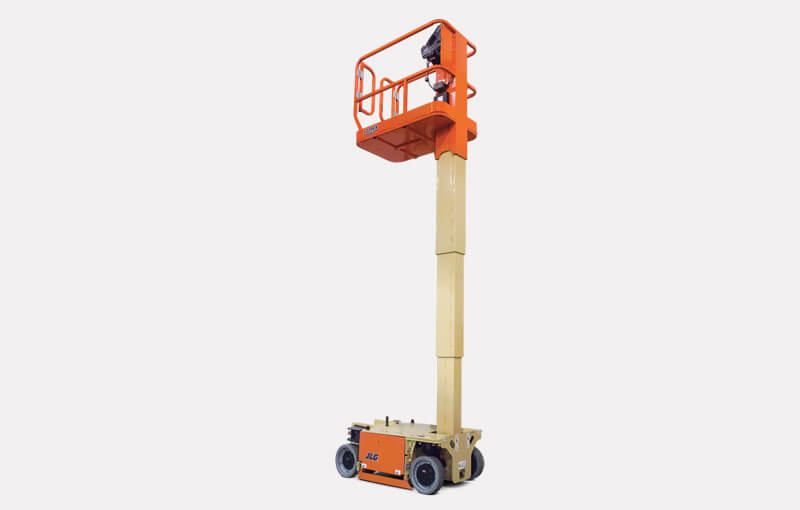 VL stands for Vertical Lift. Vertical Lifts are a type of EWP also referred to as one-man lifts, vertical masts, or personnel lifts is compact, lightweight, and suitable for small scale operations. They elevate by using a telescopic mast that only moves in a vertical direction and have a limited weight-carrying capacity. Vertical lifts range in working heights of 5m to 10m and are suitable for narrow spaces and for reaching elevated working positions. Vertical lifts are usually used for internal maintenance tasks.
The Wheel-Around type has a basket attached directly to the upright mast and does not reach or slew.
The Self-Propelled type may have a small fly jib enabling it to reach out and slew. If you are operating a vertical lift that has a boom fitted to it, you must wear a harness while operating it.
You must conduct a hazard risk assessment before operating an EWP.