We're pleased to be rolling out Cloud Assess, an easy to use online training and assessment management system that allows our students to complete their training without any manual forms and papers.
This purpose-built software gives us the opportunity to deliver the best learner experience to every student with a simple and engaging digital interface that replaces outdated pen and paper assessments.
Whilst the practical components of our training courses are still very hands-on, the theory component is now fully online allowing even quicker marking and processing of statements of attainment and other qualifications. This means that our students can get their qualifications and apply for any high risk work licences faster than ever before.
Ideal for remote training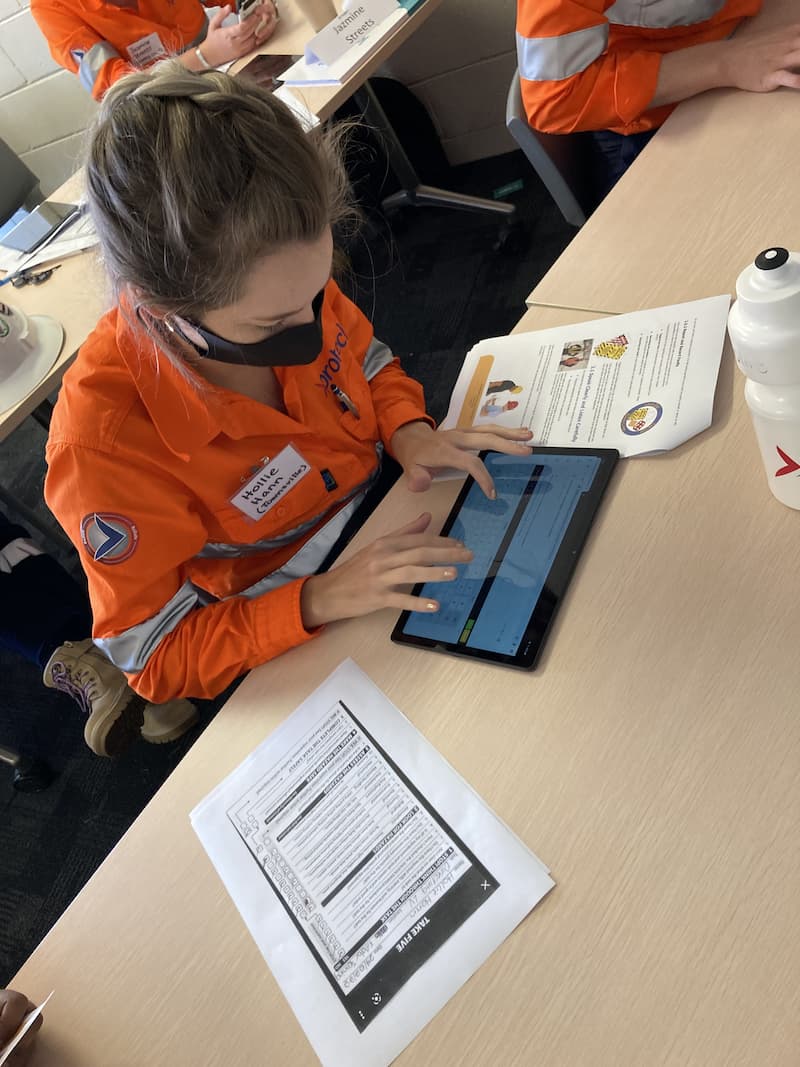 The team at Kallibr Training (RTO 32365) is committed to staying ahead of learning and development trends and we're constantly looking for ways to improve the training experience for our students, and Cloud Assess presents us with a unique edge.
As part of our ongoing investment in technology, we're now able to offer theory components of our training courses remotely, providing new opportunities for workers in remote areas that have previously been underserved by the workplace training industry.
This approach also ensures that both metro and remote area workers are receiving exactly the same theory training, providing more consistency and equality to large geographically diverse workforces.
Better use of time and resources
Another benefit of online training platforms is that they can be accessed at any time, making it easy to slot lessons and modules into the workday in a flexible manner. If your site is rained out or your project or job is cancelled, this sudden downtime can be utilised for learning in a flexible way.
A completely paperless training experience also helps us maintain our commitment to caring for the environment. Our face to face theory training is complemented by iPad based digital resources, resulting in less paper being added to the waste stream.
Access our online training
All new students enrolled in our training courses across Sydney, Melbourne and Brisbane will be able to access the Cloud Assess system to support their learning.
To find out more about Kallibr Training and how we approach workplace safety and construction training, take a look at our About Us page or contact your local training centre for help and support.
Kallibr Training (RTO 32365)