About this Course
This nationally accredited qualification in RII30820 Certificate III in Civil Construction Plant Operations enables you to gain skills in mobile plant operations and become a skilled civil worker.
BENEFITS
– Increase in employee retention
– Job satisfaction
– Corporate profile enhanced
– Improved on-the-job skills
– Upskilled Workforce
JOB PROSPECTS
– Earthmoving all-rounder Plant Operator
– Civil Construction Workers
– Dozer Operator
Federal Funding – $28,000 Wage Subsidy
Businesses may be eligible for the Boosting Apprenticeship Commencements Scheme (BAC) subsidy which covers 50 percent of wages paid to a new or recommencing apprentice or trainee for a 12-month period from the date of commencement, to a maximum of $7,000 per quarter ($28,000 in total)
Apprentices must be signed up into an approved apprenticeship no later than 31st March 2022.
For more information head to:  https://www.dese.gov.au/boosting-apprenticeship-commencements 
This funding is available for new worker trainees only (Eligibility criteria applies)
Funding – Skills Assure (QLD)
If the student meets eligibility to enrol into the apprenticeship the course is funded through the QLD Government Skills Assure Higher
Level Skills program with a mandatory student contribution fee of $1.60 per nominal hour of the training plan.
This Apprenticeship funding is available for QLD apprentices only.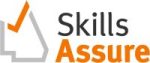 Location
This qualification is available in Queensland and NSW.
Course Outcomes
Upon successful completion, students will attain a Nationally Recognised Qualification in RII30820 Certificate III in Civil Construction Plant Operations which is a total of 20 units of competencies (15 Core units & 5 Electives from Stream 1, 2 or 3)
Core Units
RIIBEF201E Plan and organise work
RIICOM201E Communicate in the workplace
RIIRIS301E Apply risk management processes
RIIWHS201E Work safely and follow WHS policies and procedures
RIICCM201E Carry out measurements and calculations
RIICCM203E Read and interpret plans and job specifications
RIICCM202E Identify, locate and protect underground services
RIICCM205F Carry out manual excavation
RIICCM206E Support plant operations
RIICCM207E Spread and compact materials manually
RIISAM204E Operate small plant and equipment
RIICCM208E Carry out basic levelling
RIISAM203E Use Hand and Power Tools
RIISAM201E Handle resources and infrastructure materials and safely dispose of nontoxic materials
RIIWMG203E Drain and dewater civil construction sites
Elective Units – Stream 1
RIIHAN308F Load and Unload Plant
RIIMPO317F Conduct roller operations
RIIMPO318F Conduct civil construction skid steer loader operations
RIIMPO320F Conduct civil construction excavator operations
RIIMPO321F Conduct civil construction wheeled front end loader operations
Elective Units – Stream 2
RIIHAN308F Load and unload plant
RIIHAN311F Conduct operations with integrated tool carrier
RIIMPO323E Conduct civil construction dozer operations
RIIMPO324F Conduct civil construction grader operations
RIIMPO325E Conduct civil construction scraper operations
Elective Units – Stream 3
RIICCM210E Install trench support
RIIHAN308F Load and unload plant
RIIMPO318F Conduct civil construction skid steer loader operations
RIIMPO320F Conduct civil construction excavator operations
RIIMPO337E Conduct articulated haul truck operations
Course Availability & Pricing
This course is scheduled by appointment, please send through your enquiry to our customer service team here.
Further Information
Recognition of Prior Learning
Each student would be offered the opportunity to undertake a formal Recognition of Prior Learning assessment to determine the extent of any prior learning and on-the-job skills and knowledge, to potentially reduce the amount of training required. Where participants are able to provide sufficient evidence of holding the required skills and knowledge in a unit of competency they may not be required to undertake any training in that unit.